On the 12th October 2019 elite Kenyan runner, Eliud Kipchoge became the first person ever to complete a full marathon (26.2miles) in under two hours. His official time in Vienna was clocked at an astonishing one hour, 59 minutes and 40 seconds.
However, despite this achievement, it seems many do not want to recognise this feat, deeming it the most unofficial of world records!
But why? And does it really matter?
First things first. Kipchoge did run the complete distance in the time stated. Fact.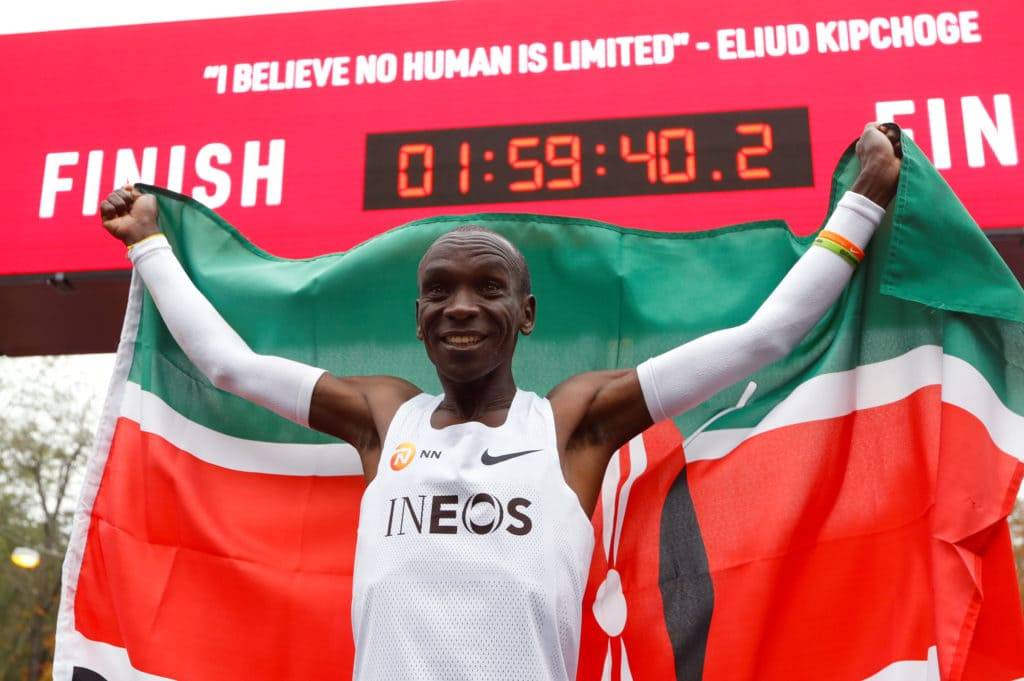 To break the record, he had to run 100m in 17.08 seconds 422 times in a row at a speed of 21.1kph (13.1 mph). He did this. Fact.
However, it will not be recognised as the official marathon world record because it was not in open competition and he used a team of 42  pacemakers.
Yes, Kipchoge was assisted by a team of pacemakers, including Matthew Centrowitz, Paul Chelimo and the Ingebrigtsen brothers Jakob, Filip and Henrik.
In addition, Kipchoge's coaches delivered him water and energy gels by bike instead of him having to pick refreshments up from a table as in normal competition marathons.
These aids are not allowed under the rules of the IAAF, athletics' world governing body, which is why it will not recognise this feat as the official marathon world record.
Even sportswear giant Nike is being investigated by the International Association of Athletics Federations...for making a shoe that helps athletes run really fast.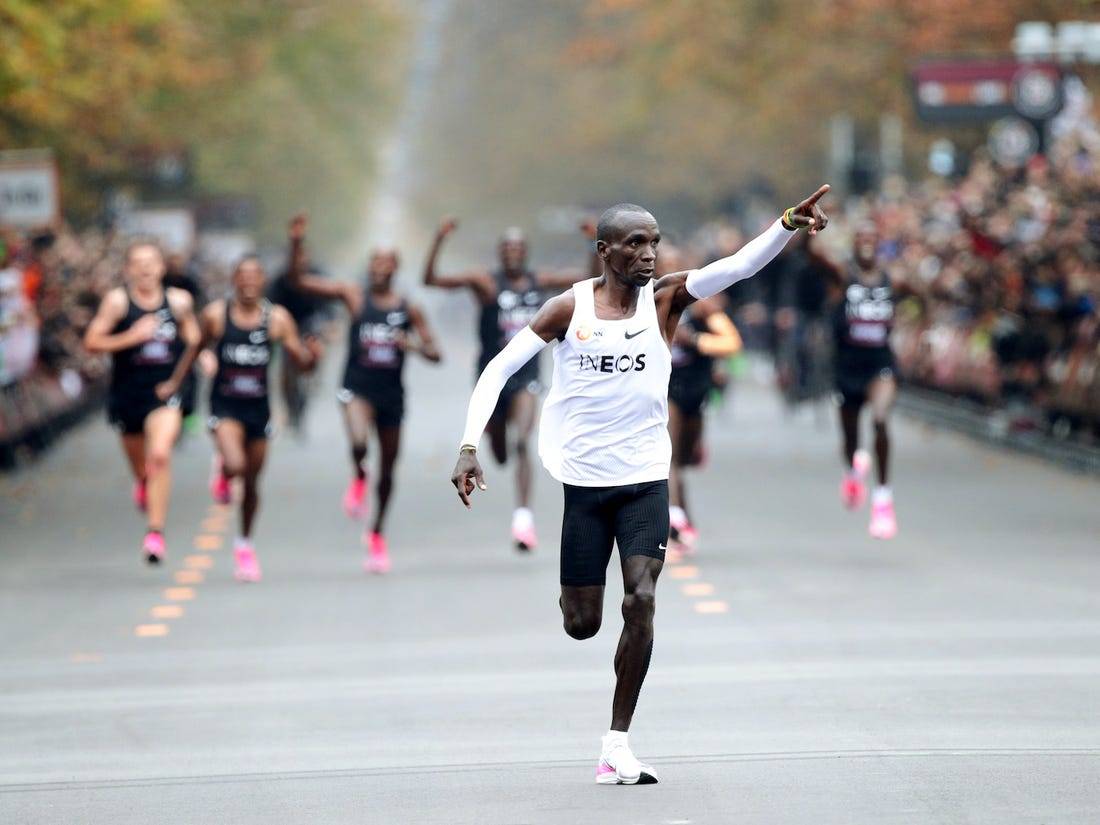 The Vaporfly running shoe was specifically designed to help athletes run fast but now even these are being scrutinised.
Kipchoge has himself challenged all runners in the world to beat his time and hopes that someone does. He is quoted as saying "The drive to break new ground for humanity helped me keep pushing when it hurts most."
As with Roger Bannister's four-minute mile or Usain Bolt's sub 9.70 seconds 100metres, human achievements seemingly have no bounds. So instead of pouring cold water on Eliud's wonderful achievement, should we not just celebrate it for what it is? We'd love to hear your thoughts.
This post was tagged in: usa, college, track and field, university, running, opportunity, news story, record breaking, record, best time